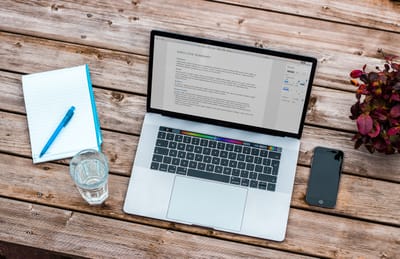 Owner/Operator
As a
co-owner
of a brick and mortar in a small beach town on the Gulf Coast of Florida, I understand your audience.
Having been your client for over 12 years, I know the right time to share stories. I know when to inspire and when to assure them of your support. These stories shared at the right time can cultivate loyal customers.
Lead Generation and Nurture Content
Marketing and copywriting have been a passion of mine even prior to my journalism degree. My hands-on experience grew a stable business that has thrived for over a decade.
My writing has moved clients to take the most important action, set an appointment.
You benefit from my skills to write persuasively. Your projects don't stand alone. I understand where your project falls within the customer journey and how much impact it will have on moving them to take the next step.
Journalism Degree
Earned my BS in Mass Communications from USF, University of South Florida, back in 1991. Starting out in journalism, enables me to bring forth nuggets, from research or interviews, that resonate with your audience.
Your stories can move and engage your ideal clients. Sharing stories that bring to life the gift of your technology can get them to take action.
If you have an upcoming project you would like to discuss, call me at 941-286-4567. Or
email me
at Karen@CoreBizStrategy.com, include any details about the project, due date, and budget.
To see what others have to say about working with me, click on
Testimonials
.